Love these teas and they really do help manage the symptoms of the menopause. Reduced the sweats and helped me sleep.


Great value for the very generous sampler packs.
Lovely product to try and if effective after the trial period will definitely be purchasing.
I love this tea, not only is it delicious and refreshing but it really helps manage my symptoms, especially sleep and anxiety.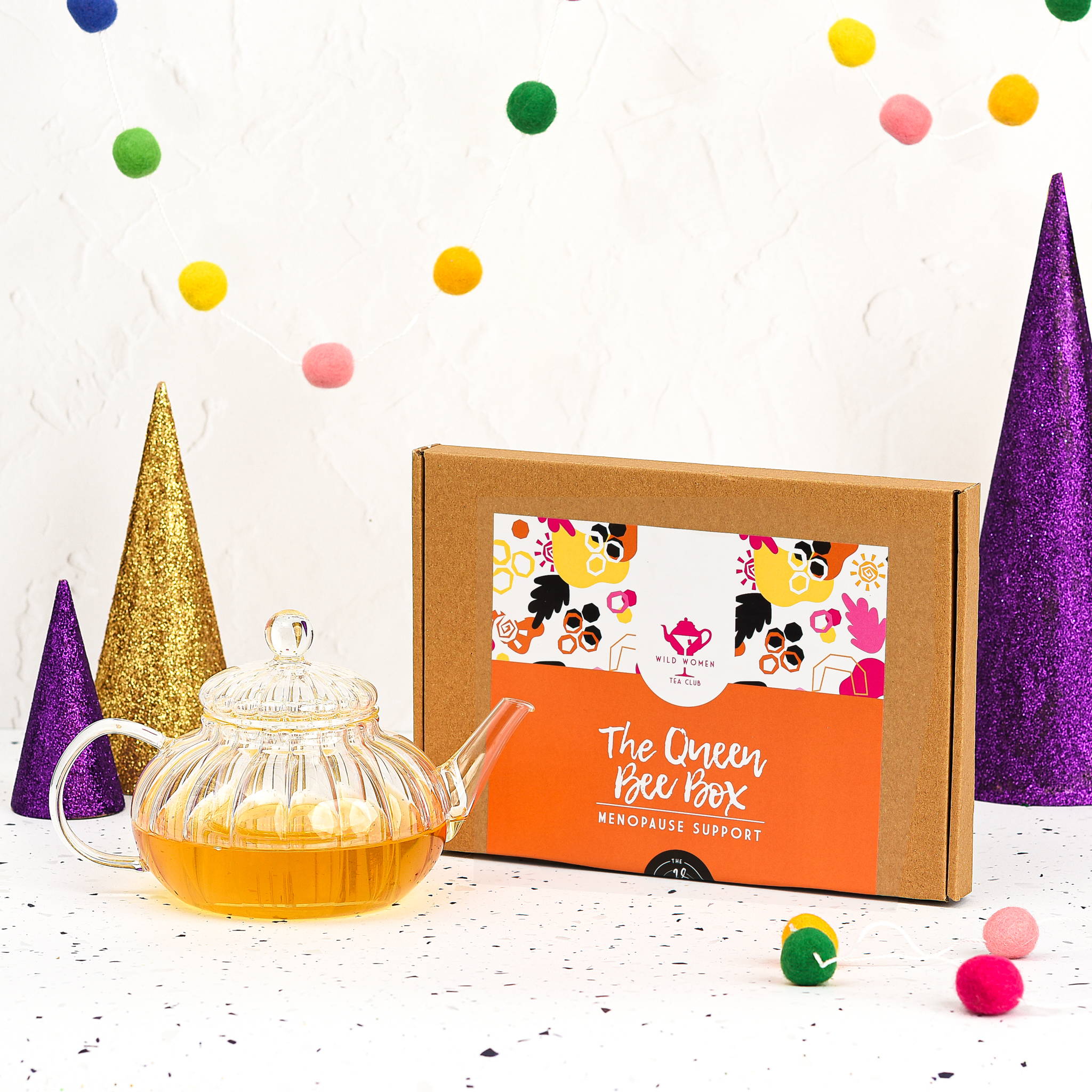 Absolutely amazing. Where do I start.
I ordered the menopause support tea a month ago. A cup of sunshine 🌞 mid morning and a fly me to the moon before bed. I have been suffering with menopause symptoms for about 4 years now. I used to get about 2 -3 hours sleep a night. Brain fog and low energy and mood were the worst for me.

I am getting 6 - 7 hours sleep per night. My brain fog has gone. I've actually felt cold for the first time in a very long time. My mood has lifted and my poor neglected house is back to its dust free sparkly self again (just like me. I have bought 3 of my friends this tea for xmas. My daughter inlaw the period support and my mum the immune support. I can not comment on the others untill santa has been and delivered them 😁 Thanks
I ordered The Queen Bee tea, which consists of 'cup of sunshine' and 'fly me to the moon'. Upon opening them, I was met with the most delicious aroma I have ever experienced with any herbal tea.

I must admit, that it is the best herbal tea I have ever taste. In addition, the cup of sunshine supports me in the mornimg and the fly me to the moon aids my sleep.


Really fast turn around from ordering through to delivery, we'll packaged in sustainable materials. Now to the tea! - great flavours, thankyou! What is good is being able to order a smaller sampler pack - genius idea!
The warrior box is absolutely amazing. 1 cycle after a month of drinking this tea and I had zero period symptoms. Absolutely amazing!
Share stories with friends